Fall asleep like you're at the
Get that holiday glow at home by bringing home the bed and sleep accessories from your favourite hotel!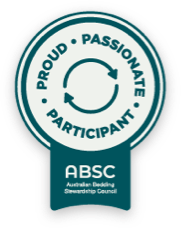 1.8 million mattresses are disposed of each year. Many end up in landfill and our waterways. Help improve the sustainability of the sector with a $10 + GST voluntary contribution per mattress at checkout.
Find the amazing sleep you got on your last holiday – we've got mattresses, bases, bedheads and sleep accessories from hotels across Australia! Just follow these three simple steps…
Choose your hotel
Select your hotel from our list to see which beds and sleep accessories were available there
Place your order online
Add the mattress of your dreams to your cart, as well as any sleep accessories you need
Sleep like you're on holidays
Enjoy a restorative holiday-worthy sleep. Every. Single. Night.
Mattresses and sleep accessories from your favourite hotel.
Expand All
|
Collapse All
1.

How long will delivery take?

Each bed is made to order. It takes around five business days to make your mattress, and another five days for delivery, depending on your location. It may take a little longer to deliver to regional areas. When you place your order, we will give you an accurate time frame for delivery.

2.

What is the guarantee?

The guarantee varies depending on the item and is indicated on each product listing page.

As a general guide, Mattresses and Bases typically have a 10 or 5 year warranty, Bedheads and Smart Sleep Solutions typically have a 1 year warranty.

Click here to read more about each gurantee.

3.

How much does delivery cost?

The delivery cost is calculated based on what you're ordering as well as your location.

4.

What do I do with my old mattress?

Rather than going to landfill, your old mattress can be recycled and turned into products such as roof sheeting, carpet underlay, animal bedding and mulch.

Contact your local council, search mattress recycling or visit the Soft Landing website to find a mattress recycler in your area.

5.

Are you looking to purchase beds for your property or are you interested in learning how to be featured on the website?
We're taking a stand for sustainable bedding.
We're part of the Australian Bedding and Stewardship Council's industry-led initiative to improve the sustainabiility of the bedding industry. You can help contribute by adding a $10 + GST Voluntary contribution per mattress to your purchase. We'll show you some options when you check out.